Listen to music everywhere (literally!)
Everyone who has ever tried taking their speaker outside faced the problem of not being able to attach it, hide it, or use it at its full capacity. With this versatile speaker, those things are never going to be your problems, and you can enjoy your music everywhere.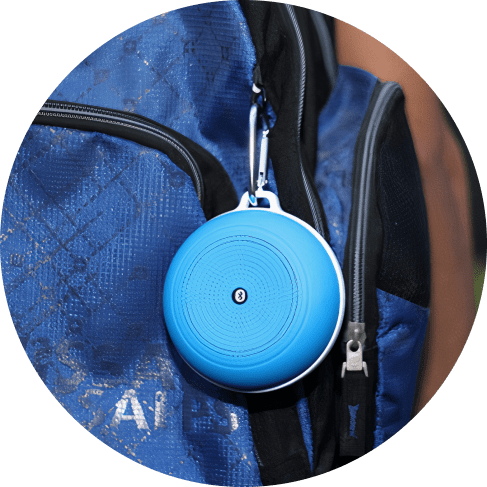 A great device for nature-loving music enthusiasts
Check this out:
Sound
5W of output power and the frequency range between 200Hz and 15KHz will give you a GOOD sound. It can get quite loud if you want!
Materials
This sturdy speaker made of ABS plastic is designed to withstand serious physical impacts. Just what you need for the outdoors! But keep in mind that you need to keep it away from the water.
Versatility
As it was mentioned, you'll never worry about where to put your speaker. The length and the width of 3.54 inches and the height of 1.96 inches make it easy to put in a pocket. A special hole on top of the speaker is great for carabiners.
Compatibility
Bluetooth 3.0 technology makes the speaker compatible with any mobile device. Signal transmission is in the range between 32.80 to 82 ft, so you have freedom in moving around. But its abilities aren't limited to Bluetooth. You can also use TF cards, or play FM radio.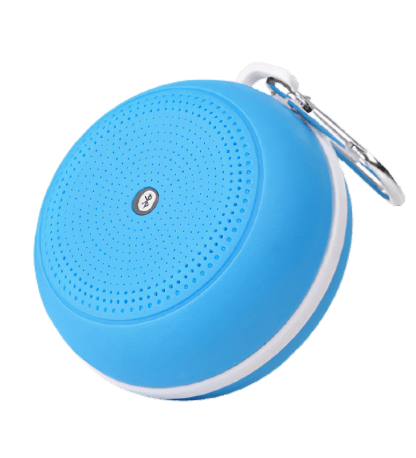 Let loose
Enjoy your music everywhere with the help of our speaker. The 400mAh battery will provide you with 4-6 hours of non-stop usage. At any time you can plug in the cord, and keep the fun going. This speaker will work faithfully, and bring you joy every single day!