Bid adieu to spills, lost items, and frantically searching for essentials
Now your must-haves are all within reach of your arm. If you've ever found yourself frantically reaching across the passenger search or rummaging through your center console for something — while driving — stop. It's not safe. Let our Universal Car Storage Mesh hold all your must-have items in one place.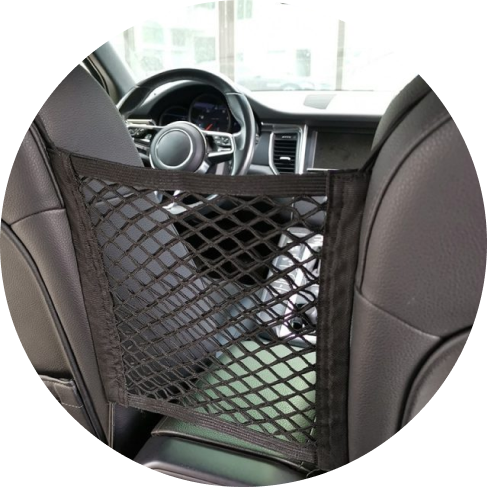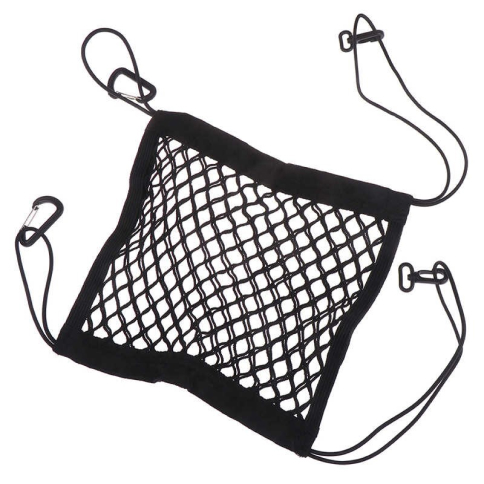 Simply hook
and you're done
Our net is designed with two hook strings with D-ring carabiner clips you attach to your front headrests and two buckle clips to clip under the bottom of your two front seats
A great storage net
for ultra convenience
When installed, you get 9.8 x 98 in / 25 x 25 cm of black nylon mesh that securely holds magazines, water bottles, sunglass cases, kids' toys, tablets, snacks (and so much more). Gain extra space in your vehicle without over-cramming compartments and backseat pockets.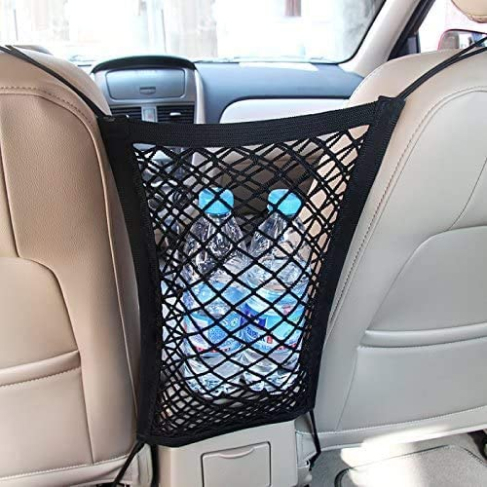 Great or busy parents and outdoor adventurers
For those with fast-paced, on-the-go lives, this net is a great addition to your vehicle. It works on sedans, coupes, trucks, and vans alike. From children's frequently-reached-for after-school snacks to your daily morning vitamin or favorite pair of sunglasses, keep everything securely in place (and within safe reach) when behind the wheel. The net also makes it easy for backseat passengers to find their own essentials, all without disrupting the driver.