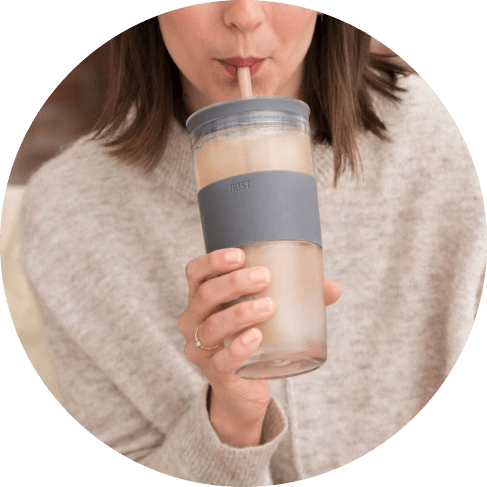 Tumbler FREEZE™ Cooling Cup by HOST®
Say goodbye to lukewarm drinks with HOST's TUMBLER FREEZE™! These on-the-go travel tumblers will keep any beverage cold for hours. How? The proprietary cooling gel freezes solid inside the double-walled chamber, providing thermal insulation that keeps your drink cold for longer. Just pop into the freezer for at least two hours, pour your beverage, and enjoy.
About the Tumbler FREEZE™ Cooling Cup
Frosty cold drinks are waiting for you!
The magic is in the gel
The insulated plastic walls of these stemless martini cocktail glasses are filled with proprietary cooling gel. This works as a beverage chiller when frozen. Freeze for two hours and keep your drinks chilled for longer
Comfort-grip silicone band
Apart from a cooling cup, the package also includes a lid and a straw, making this cup comfortable to drink from even when you're on the go.
Perfect for outdoor use
This drinkware kit is the perfect backyard tumbler set for water, fruit juice, iced tea, cold brew coffee, beer, and more. Keep drinks chilled down, even in the sun or in the heat of the outdoors.
Innovative travel-friendly gift
This daily carry portable travel tumbler is a great, useful gift for gadget-loving coffee drinkers or anyone who loves staying hydrated on the go. Kitchen gadgets are rarely so stylish and useful!
Details and care
Each glass accommodates 16 oz, measures 4″ l x 4″ w x 9″ h and weighs 1.02 lb. Hand wash only. For the best results, place the cup upside down in the freezer for 2 hours to allow the gel to evenly spread and freeze.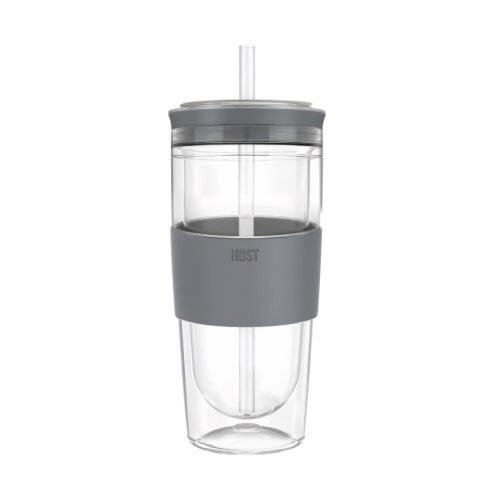 About HOST
HOST® HAS THE GADGETS.
YOU BRING THE WINE.
HOST's internationally recognized beverage accessories were created by geeks, for you. And our geeks aren't a bunch of nerds. They don't say things like, "Actually, isotopic isn't the same as isotropic." They don't build unfathomable gadgets that make people feel stupid. Instead, our geeks harness the power of science to bring you the best drinkware and wine tools they can dream up. HOST's industrial designers and engineers develop each product through rounds of meticulous testing and revision, manufacturing only the most uniquely functional items.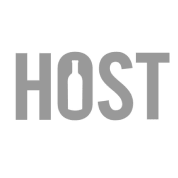 Designed In
Seattle, Washington