This umbrella is built for life
Designed in beautiful – and rainy – Seattle and London
Handy, compact, and tough. These small umbrellas are perfect for people on-the-go who want to impress. Designed with a 41-inch canopy to shield you from serious rainfall and pesky rays with 40 UPF protection, this little guy is the perfect city defense. Black color will suit your style and let you face any weather with confidence.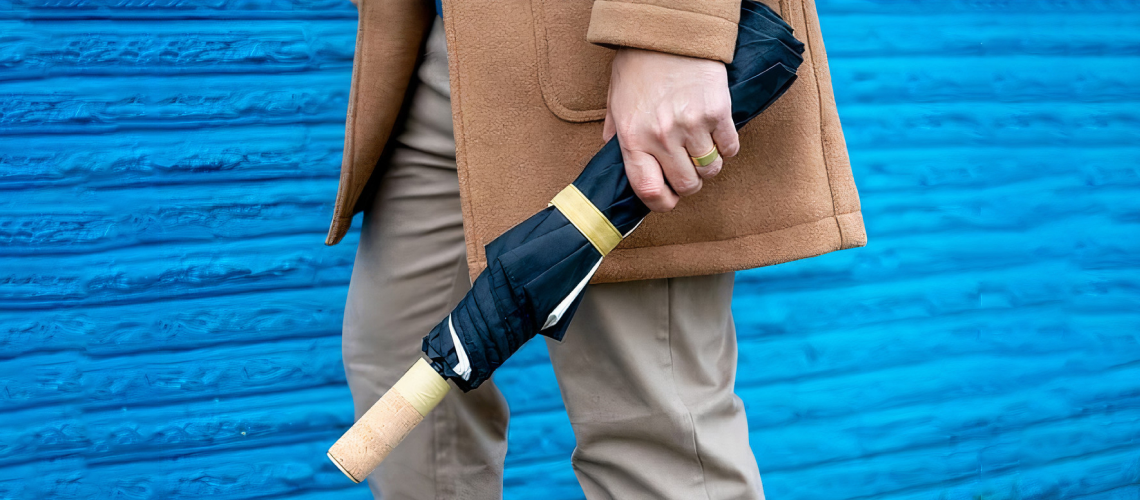 Prepare to receive compliments
The things we carry are more than just things, but symbols of who we are. An umbrella should do more than keep you dry. It should make you smile. So, here's one with a focus on the details that matter — beautiful color, premium materials, world-class craftsmanship, and everyday usability. An umbrella that helps you look great and stay dry. An umbrella you'll actually want to carry… as long as you like getting compliments.
Natural Portuguese cork
Lightweight & durable fiberglass & composite
Quick-dry polyester UV rated to 40 UPF
Black anodized aluminum & steel
Weight: 1 lb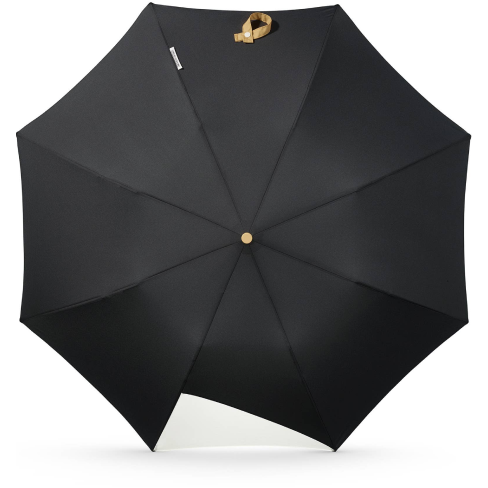 Stand out in the crowd
Whoever said that things can't look beautiful and work well at the same time just didn't try hard enough. The design of this umbrella is so damn stunning you'll want to carry it, rain or shine!
Sizing information
This umbrella has a full-sized 41″ diameter canopy (18″ long when it's closed, 26″ when it's open). The Certain Standard Small Umbrella fits comfortably in your backpack or bag.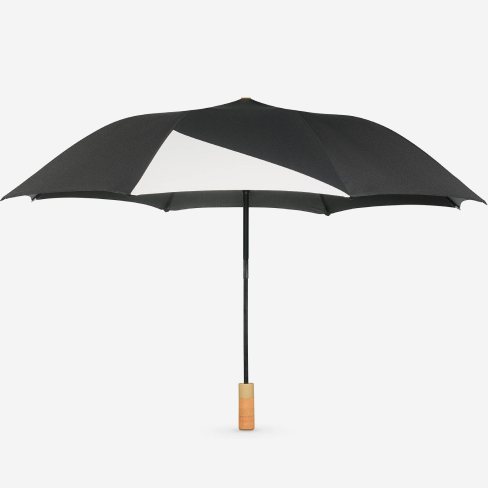 Look great, feel great
These umbrellas have natural Portuguese cork handles that feel great and look even better. And a waterproof sleeve will keep your bag nice and dry.
Stay dry at all times
These umbrellas are built to last – and supported by real people in Seattle, WA. That's why you can always keep you going where you're going!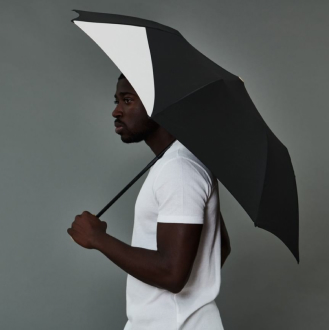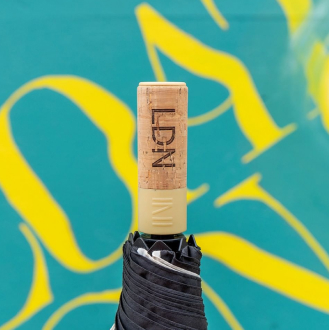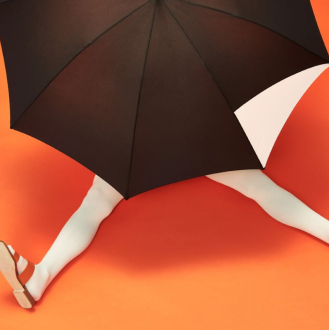 About Certain Standard
It started on a rainy day in Seattle, watching person after person walk by with an ugly umbrella, a boring umbrella, a broken umbrella, or no umbrella at all. How did the umbrella fall so far that it was barely more stylish and functional than holding a newspaper over your head? So, we decided to change that by designing an umbrella that's stylish and durable. An umbrella that helps you look great and stay dry. An umbrella you'll actually be happy to carry as long as you like getting compliments.
We've since launched a series of other products meant to accessorize your life — pouches, leashes, mugs. And all follow our design approach of creating things that sit at the intersection of style and utility. No compromises. We get there by focusing on the details that matter: premium materials, high-quality craftsmanship, custom color combinations. Things that look great and work great. Fashionable and tough. Sleek and durable. That's the new definition of luxury.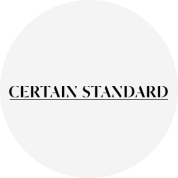 Designed In
Seattle, Washington