The perfect travel essentials holder
Durable and lightweight
The right accessory for all your little things and more!
This holder allows you to effortlessly mount a RideAir™ or even a water bottle to your bike.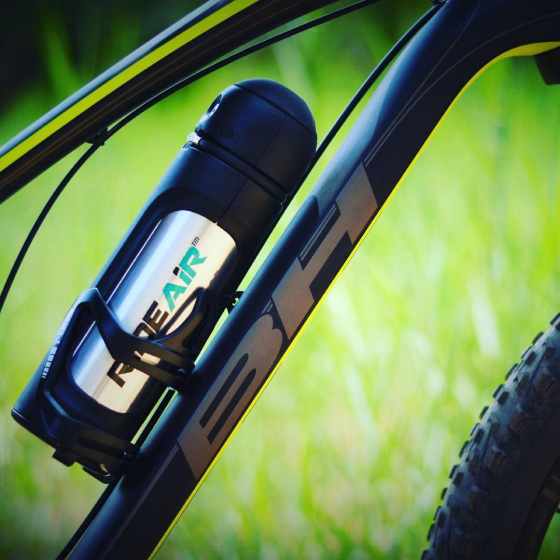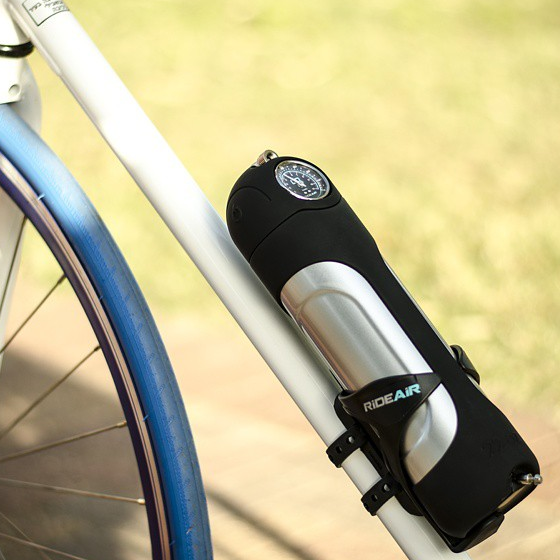 Be always in control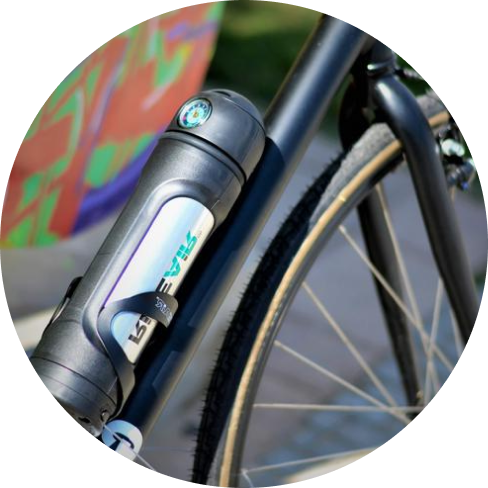 Have your RideAir™ with you
You will never have to worry about your tires disappointing you
ever again. The holder allows you to perfectly store the refillable
air capsule to easily inflate your tires.
Always remember to hydrate yourself
Bike rides often cause a need for water hydration and the Holder
is a perfect accessory to bring your favourite water bottle with you on a bike ride.
Make any bike ride more enjoyable
With the Holder, any day for a bike ride will be a good day. It is incredibly durable and lightweight,
made out of aluminum alloy, which makes it a perfect accessory for your bike. Place your favourite water bottle on it,
so you can effortlessly hydrate yourself whenever you need to. And for even more comfort and extra security, you can just place
your refillable air capsule to easily inflate your tires.