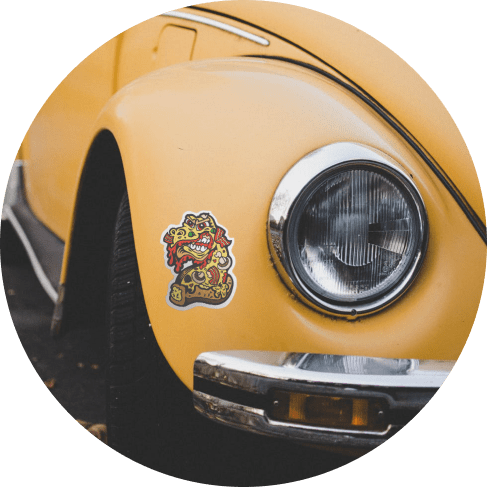 Pizza Monster Car Magnet
Are you looking only for unique and colorful things to surround you? Say no more! If this is so, die cut magnets from Kolorspun Pins are an accessory you are missing!
A universal car & refrigerator magnet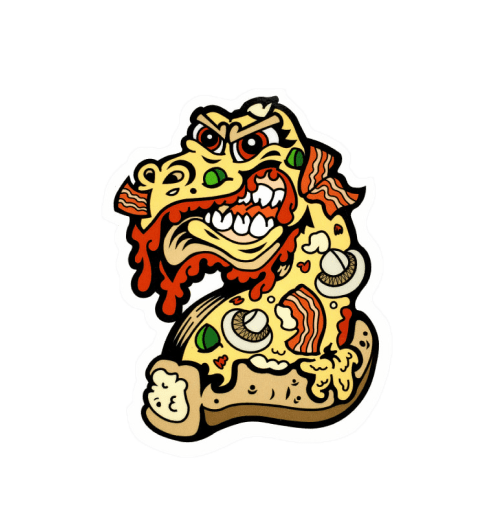 Premium quality & USA-made product
Kolorspun Pins is proud to claim that all their magnets are made of top-quality materials in the United States of America. That's why Pizza Monster Magnet is incredibly colorful, meantime, durable enough.
Rated for both indoor & outdoor use
Magnets by Kolorspun Pins are rated for both indoor & outdoor use due to their extensive durability and versatility. So it remains for you only to put it on your fridge or car bumper and let your eyes feast!
Uniquely designed magnet to cheer you up
The magnets by Kolorspun Pins are supposed to be absolutely versatile since there are lots of reasons you can use them for: to decorate your fridge, car bumper, or some other metal surface, to hide a defect and so on. So, this ornate magnet is going to be a real find for you since it's designed not only to solve some of your issues, but also to enlighten your mood each time your eyes catch it. Plus, due to its well-thought-out dimensions (it's only 2.75" x 3.5"), it will be challenging to find a surface it won't look great on!