Let's get clean. Super clean.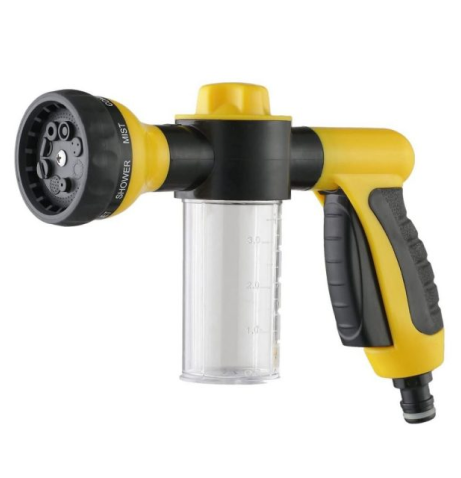 Let's get clean. Super clean.
Find it hard to manually soap down your car or home windows for regular cleaning, then setting up the hose to wash everything? Our Multi-Purpose Hose Sprayer Nozzle cuts the work in half, with a built-in soap/cleanser chamber, all while offering three water-flow settings and eight different spray settings.
Tackle every watering job
This must-have add-on for your garden house allows you to customize your water output for every task, from watering the grass in the morning to cleaning out that moldy water fountain in the backyard. it's the must have for modern cleaning and plant/grass maintenance.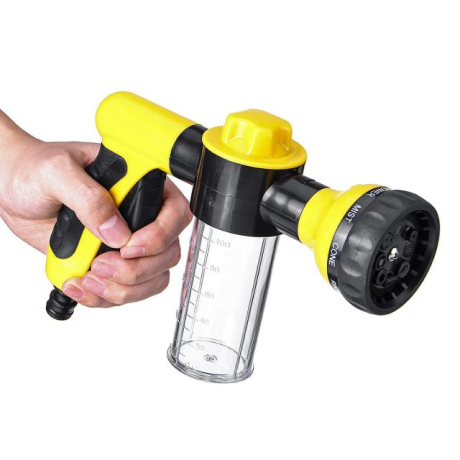 Rugged + ready to work
Made of durable solid metal with a baked enamel finish, this hose sprayer head will last a lot longer than your cheap plastic options out there.
The nozzle itself is plastic and longer in size than normal nozzles, meaning it won't rust like traditional metal ones while ensuring a better hose connection. Plus, rubber insulation throughout the sprayer head ensures it can keep up with hot and cold water alike, all without damage. An anti-slip hose handle also provides an ergonomic grip for precise aim and control.
Soap it up
No more lugging out the car soap or specialty cleaner for your fountains, drains, and pipes. A convenient built-in soap chamber with dial-cap allows you to customize your water-to-soap ratio ahead of time for an efficient, one-time clean.
A rotating bezel provides a variety of watering settings from shower to mist and rinse for any task at hand.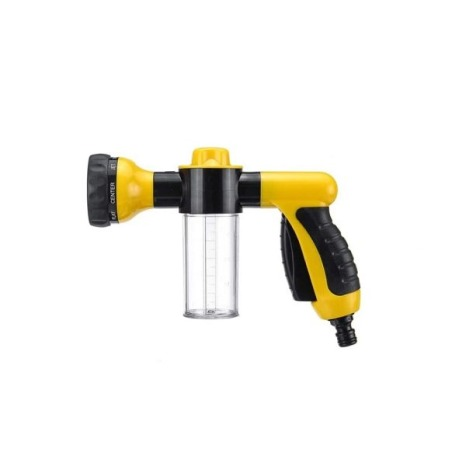 One hose. Many uses.