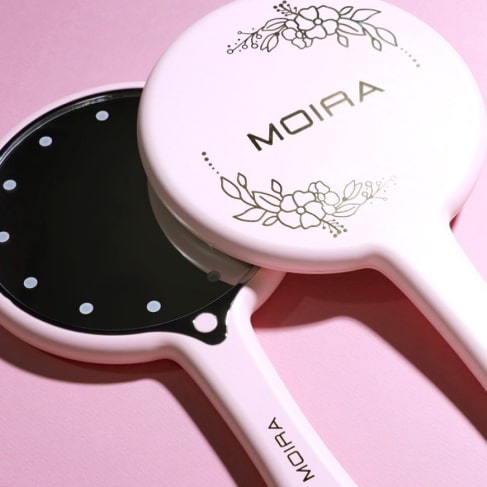 A sophisticated and snappy mirror
Touch up your makeup on the go with the LED light handheld mirror. A chic and practical mirror perfect to use anytime and anywhere for a flawless makeup application!
Want to adjust your look at any time?
Grab the mirror and do it without trouble
12 LED lights for a clear reflection
The multiple LED lights will let you get a clear and accurate reflection whatever the external conditions are.
Cordless operation for convenient use
No cord? No problem! The mirror doesn't need to be connected to a socket to create the perfect lighting effect!
Slim and easily fitting into any bag
It's incredibly convenient to take this mirror wherever you want to go! The compact size (0.1″ l x 5″ w x 5″ h) and light weight (1 lb) make it the perfect accessory to place in your bag.
4 AAA batteries required (Not included).
If you were wondering how it works without a cord, all you need is several batteries. Though, keep in mind that you have to purchase them separately.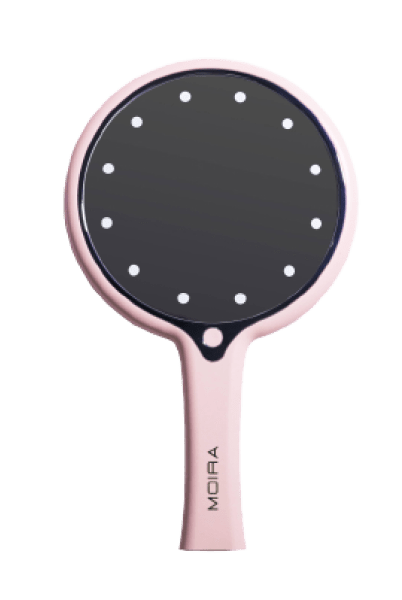 Unbelievably easy to use
To take full advantage of the mirror, all you need to do is push the button on the center to turn the light on and off.
Convenient and modern design
Want to look your best at all times? This mirror is convenient to put in any bag and adjust your look on the fly.
Enhance your beauty
It doesn't take much to look good
Bring your confidence with you wherever and whenever you go, in just your regular purse.
Regardless of where or how you've planned to spend your evening, you can look just as good, if not better, than when you were preparing. With the LED lights hand held mirror, you can always look and feel like a million bucks.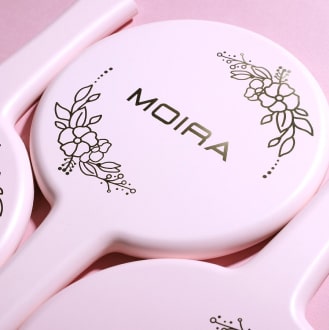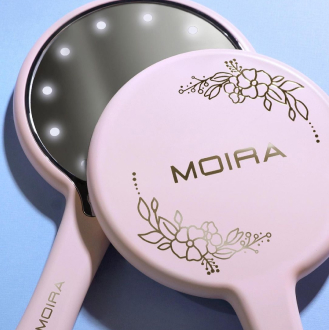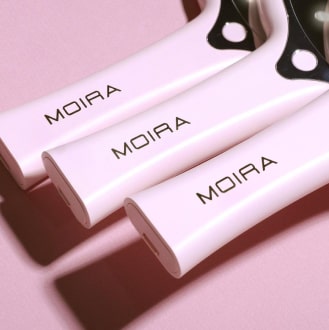 About Moira Cosmetics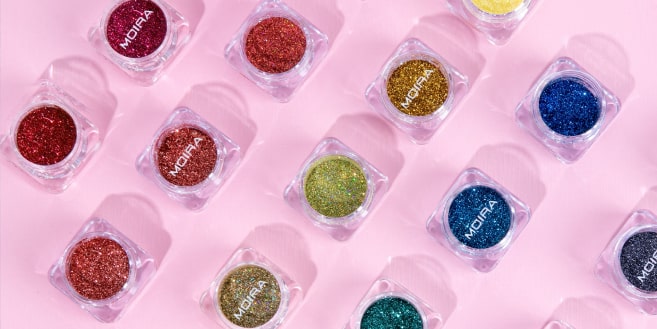 MOIRA represents the always-evolving woman. We offer more than beauty products; we provide unique tools for driving confidence, enabling women to awaken the inner beauty that already exists within. Contemporary, innovative, products offer exceptional quality and deliver professional results while still emphasizing simplicity. Our exquisite formulas are designed with all beauty needs in mind, making them the perfect one-and-done tools.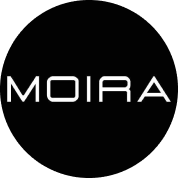 Designed In
Los Angeles, California