Sturdy cardholder
Show your love for Corgis and get this cute cardholder! Use it in all occasions such as picnic, travel, party and more! It features a Corgi design and zips open to reveal 11 card slots.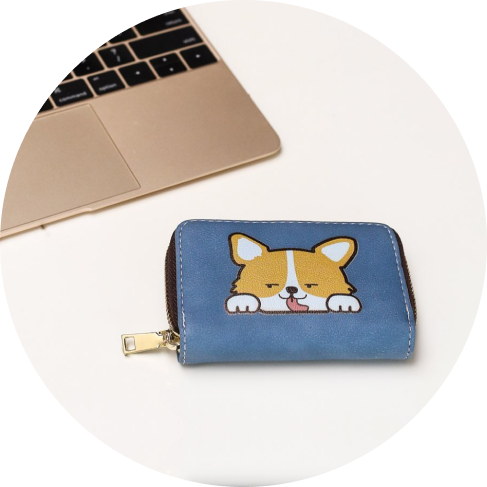 Super cute & convenient
For every Corgi lover
Shout out your "Corgi lover" identity
Look stylish on your daily routine carrying this cardholder with you! It makes great Corgi accessories for anyone to own.
Feels really good in your hands
Perfect size – measures 4.5 x 3.25 x 1 inches. So it's compact and lightweight! Open and close it with a zipper.
Practical & durable
It's a cardholder that you could bring with you everywhere! Carry your most important cards with you at all times.
As cute as a Corgi
Perfect gift for your favorite Corgi lover! Reminder to go home early and enjoy some time with your Corgi buddy.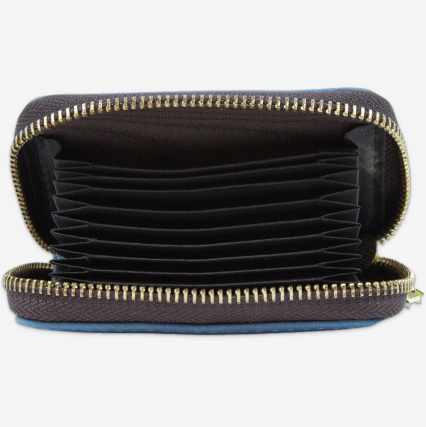 Unique & stylish design
Pairs perfectly with every Corgi lover! Attract praises from girls or boys around you every time you take out your pouch. Everyone will know you have great taste in pets with this cardholder!
About Nayothecorgi
Personal story of the founder Angel and her journey in starting this shop!
"In 2016, I decided to move to US to pursue further study. However, I could not leave my 5 months corgi baby behind so I brought him with me on the 12 hours long flight and start a new journey on a new land.In the first few months living in the new country, it was hard for me to meet new friends and it was even harder for my corgi to meet new friends as well. Both my and my corgi (Nayo) felt lonely. One day, while I was bringing Nayo for a walk, we met another corgi mom with her corgi and we got to know there are many corgi communities out there welcoming all corgi owners. Slowly, I started to bring my Nayo for "corgi parties" "corgi gatherings" and "corgi beach parties". Along the way, I realized that many corgi moms are having trouble finding special and unique corgi-centric accessories for themselves. Traditional pet shop only carry things made for pet to use but not human who love them deeply. As a corgi-mom, all I want to do is to show-off to other people that I have the best and the most unique corgi in the world and how much I love him. Other than sharing photos on social media, I also want my life to be filled with corgi because he is my family member. In addition, I was really grateful for being welcomed to the loving community and I just want to give back and bring more benefits to the community.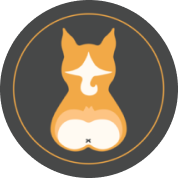 Designed In
Ontario, California