Line up, shape up, and go
This versatile tool works well for any handiwork and construction around the house. The Contour Gauge Profile Tool can duplicate any shape instantly for an instant template for curved- and odd-shaped corners. Get your shape down and stencil onto your wood or marble or anything you're measuring for. Never stress again with transferring measurements and profiles to paper or cardboard again. It's measuring made easy.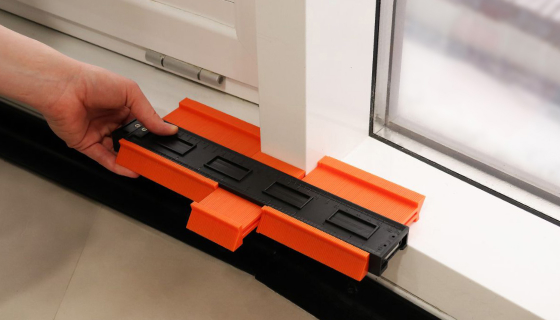 Performance-driven
for precision
High-quality thermoplastic polymer and metal deliver high strength and durability for the roughest of projects; the tool is also rust-proof, so it can work near or in water.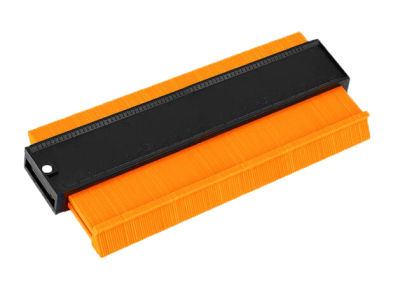 Get well-adjusted
The orange plastic measurer teeth are 100% adjustable to any size, corner, or shape. Simply press up against your area of measurement and the teeth will automatically mold to the size and shape of the specified space.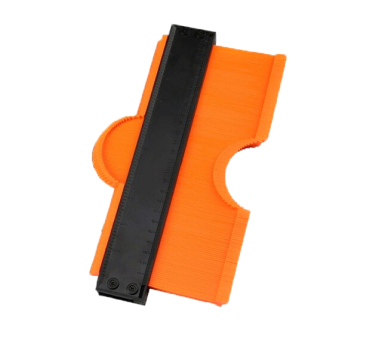 An extra hand
for any renovation
If you need help with measuring a space or holding a shape of a door frame, reach for this gauger tool. It's perfect for anything from tilework to piping in the ceiling to re-carpeting rooms.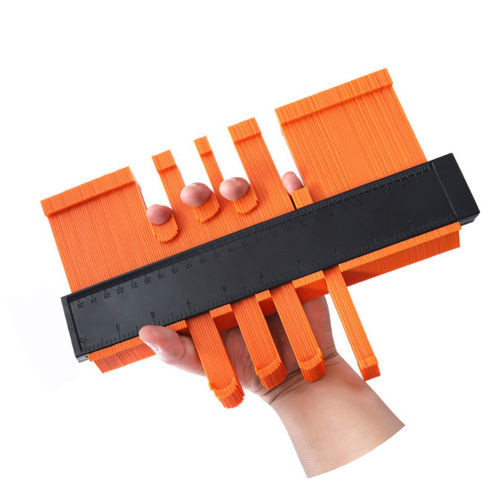 Works well
for personal passions
Trying to duplicate profiles and contours on your woodworking or need help holding outlines for laminating your scrapbooks? Grab a hold of our Contour Gauge Profile Tool for less hassle (and more hands-on help).