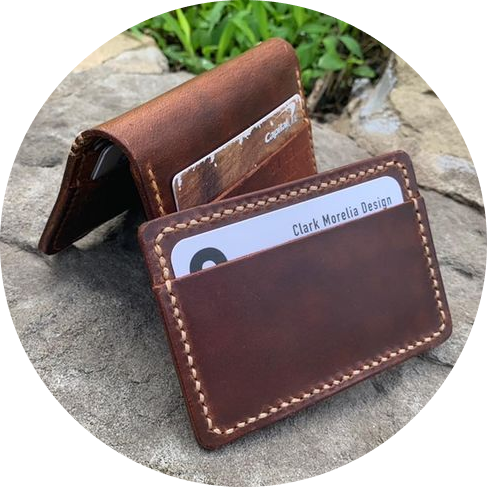 An accessory for all your needs
All kinds of wallets are offered on the market, but something that most don't seem to consider is commuter's requirements. This one keeps your things organized and easily accessible.
A must-have for traveling light
Simple, modern, and hyper-functional accessory
Carry your cards in style
A minimalistic three-pocket wallet in beautiful full-grain brown leather is not only functional, but also super stylish.
Perfect choice for everyday use
This wallet holds 6-8 cards and folded bills while maintaining a thin profile, making it a great front or back pocket wallet.
Slim but versatile & capacious
There are two outside pockets and a center pocket for folded cash or extra cards which makes it slim but versatile.
Ideal for commuters & travelers
The premium quality lambskin leather ensures that this wallet stands up to the abuse of frequent travel.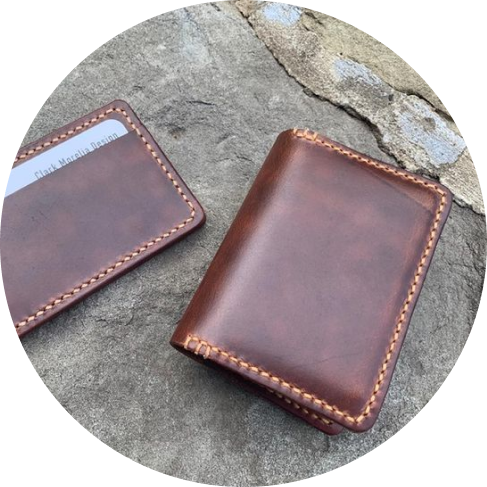 Your quality & durable companion
This wallet is skillfully crafted from quality genuine leather that is ethically sourced and processed using sustainable methods.
Ages like a fine wine and becomes uniquely yours
This wallet will transform in front of your eyes and grow richer and softer as it develops a deeply textured patina.
Simplicity, functionality & convenience
It's so nice having such a compact wallet!
Find yourself digging around for your bus, metro, or subway pass? Save yourself time with the new Commuter Wallet. It was crafted as a minimal and modern wallet for the individual that needs instant access to their transit pass or most frequently used card. This item is loved for its simplicity, functionality, and convenience.