Backseat entertainment gets an upgrade
Tired of dealing with a sore, achy neck from staring down at your phone or tablet when riding as a backseat passenger in your family car? Or are you a part-time driver for a rideshare service and want to up the amenities in your vehicle? Our Car Tablet Holder is just the solution for you. Easy to install and use, it'll bring a more ergonomic, luxe in-car experience for passengers usually only found on passenger planes or high-end cars.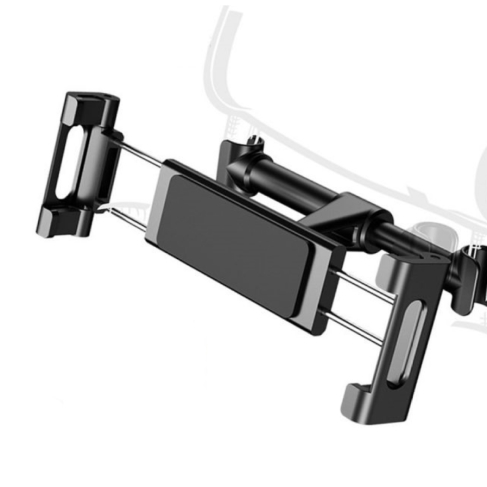 Premium build,
easy installation
No screws, no drills, no need to remove your headrest. Our Car Tablet Holder is made of sturdy aluminum and ABS plastic for a vibration-free, reliable hold. It features rubber-reinforced clips that snap right onto the poles of your car's front seat headrests (for no scuff marks). Plus, sponge matting on the device holder clips also ensures a scratch-free grip on your tablet or phone.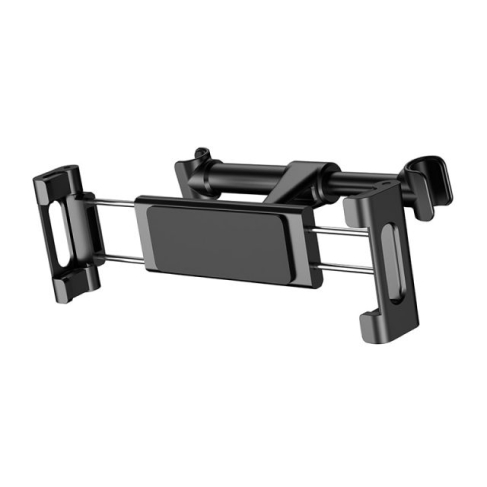 Fits just about any device, phone or tablet
Got a smartphone, tablet, or e-reader that you want to enjoy while on the road? It'll probably snap on just fine: our holder supports devices that are 4.7 – 12.9 inches in height. Note for some devices with covers or cases, you may need to remove them (depending on fit).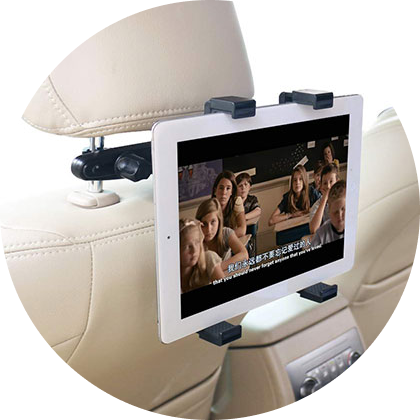 Enjoy content
from any angle
Our holder lets you rotate your device 360 degrees for easy viewing.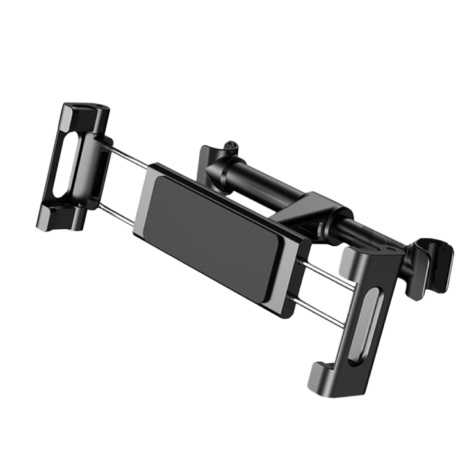 Compact + foldable
If you need to remove the holder, it's easy to uninstall. Plus, it's foldable for easy storage in a compartment or backseat pocket.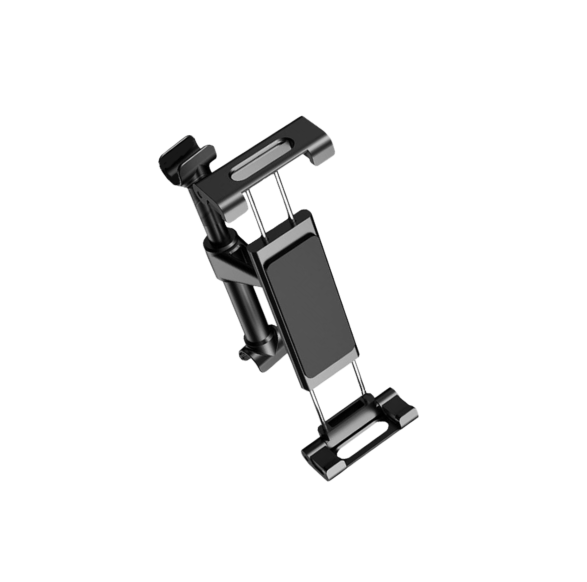 Works for just about any car
Whether you have a sedan, hatchback, or van, our Car Tablet Holder will provide the entertainment convenience your passengers will love. Note though, that our holder only fits cars with 5.5-7 inches of space between the front seat headrest poles.