Welcome to your new office
Can't escape the office (even on lunch)? Need to squeeze in some work — or leisure — while you wait for a friend? Our Car Laptop Holder makes it possible to set up your laptop on a sturdy surface, and not have to awkwardly balance it on your center console or lean across your passenger seat to use.
Just clip it to your
steering wheel
Measuring 11 inches across the steering wheel hold, our tray snugly fits the steering wheel of most modern cars. No balancing on your knees or anything. Whether you're watching a movie to kill time or are finishing up a weekly report for work, our tray will support you until the end.
A work surface on one side
From laptop to tablet use, our tray works well for any device. Measuring 28 x 42 inches (L x W), you get a generous work surface. A pen hold slot is also engraved to hold writing instruments should you be drawing or writing by hand (the last thing you want is to drop your pen or pencil somewhere).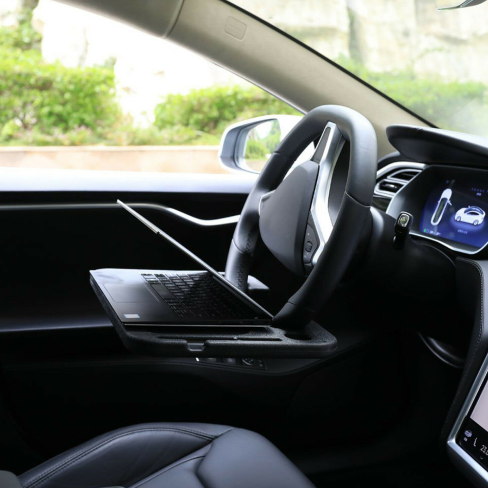 A meal tray on the other
Not working? Then it's probably meal time. Yeah, that's right — flip this tray over and you get a full-on meal tray.Complete with a drink holder mold and place to hold your main meal, eat in peace wherever you are, whether on a solo road trip or long car drive somewhere. No more using napkins to create a makeshift eating space or dropping ketchup and fries all over your cup holder or center console.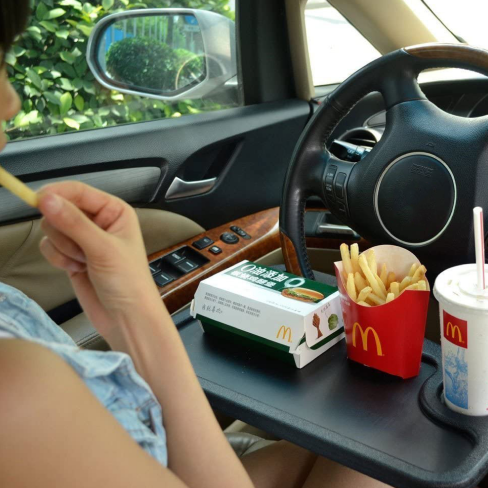 Stow away (and clean) effortlessly
After use, you can easily wipe this tray down when on the road with a disinfectant wipe or give it a deeper clean at home with liquid soap and water. For storage, this fits fine in the trunk (or backseat, depending on your car make and purpose).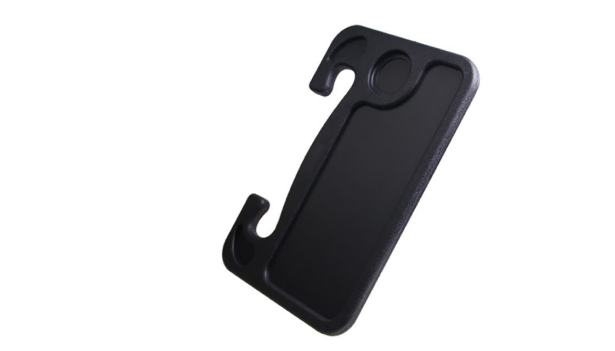 Built with detail
No slips or drops is the speciality of our built-to-help Car Laptop Holder. Other design features include:
100% ABS plastic construction for sturdiness and longevity
Raised front edges on tray to prevent droppage of items
Multiple engraved slots for items such as soda cans, cups, and pens
A non-slip surface throughout to hold devices in place without surface damage