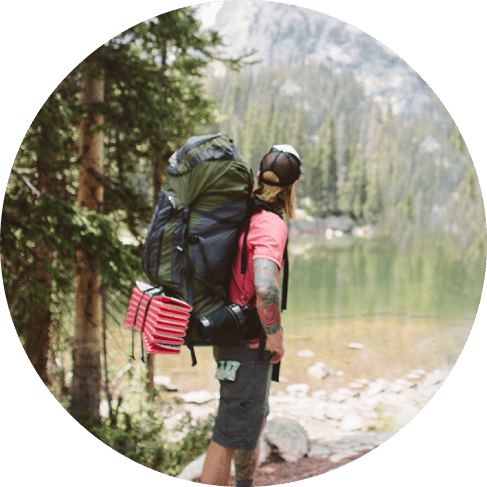 Cushioned support for relaxation
Cheat just a little on roughin' it outdoors with the support of our Ace Camp Ultra-Light Foldable Foam Sleeping Pad.
Help out your back, rear, and more
A softer ground
After a day of hiking and biking, the last thing you want is to sleep on hard terrain. That's why our sleeping pad provides that extra support in your sleeping quarters.
Foldable + portable
The beaded 12-panel design is collapsible, and an included compression strap makes packing the pad up super easy.
Sized for catching Zzz's
Measuring 73.2" x 21.6" x 0.5" (L x W x D) when fully folded out, our mat provides enough room for anyone from adults to children.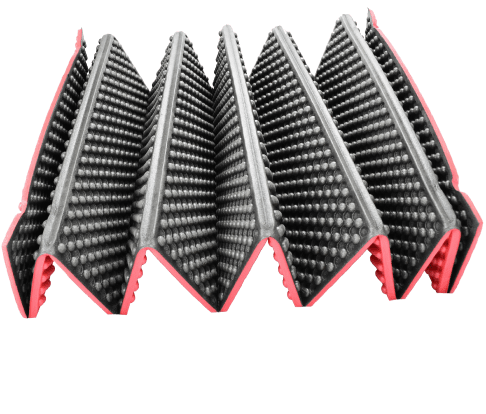 Soft and supportive
Constructed of ultra-light soft polyethylene foam that's beaded, get the cushioning you need for elevated wellness and rest.
Camp-ready
Just lay your sleeping bag over the pad, or lay a blanket over for increased comfort and cushion.
Get all your gear here
Ace the outdoors game
At Ace Camp, we know what it means to be in the wilderness, exploring, hiking, camping — and having a good time. That's why we made it our mission to sell all your outdoor essentials for safety and convenience for over two decades. Shop our selection gear today for your next big trip.
About AceCamp
It shouldn't be hard to answer the call of the wild, to become fully immersed in the outdoors and be prepared for whatever nature throws at you. Here at Ace Camp, our mission is to deliver outdoor enthusiasts the gear that becomes the catalyst that gets you out there.The experience is everything, and we're here to make it easier for you to have those unforgettable adventures.
We understand that it's essential to trust your equipment. Quality has been our number-one priority since Ace Camp was established internationally in 2000. Since that time, we've been manufacturing high-quality products for reasonable prices for a broad range of outdoor activities. With over 200 products in our line of camping equipment and emergency preparedness gear, we outfit customers around the world for adventures close to home or far-away. Even when roughing it, certain necessities can elevate a decent outing to the trip of a lifetime.
In 2012 we moved operations to the outdoor mecca of Salt Lake City as a base to pioneer new products and better serve the American market. Our state of the art facility guarantees that you get your order fast and on time. Now all you have to worry about is which adventure you're planning on next.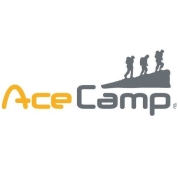 Designed In
Utah, Salt Lake City