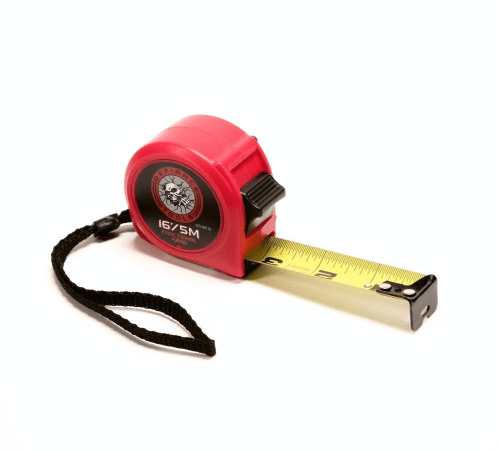 16ft Compact EDC Tape Measure
Are you looking for a worthwhile tape measure? Actually, you should be prepared for anything the day may bring. So look at Compact EDC Tape Measure!
Tape measure that's easy to carry and store
Compact EDC Tape Measure
Self-lock tape measure
This product measures 16 feet or 5 meters. Whether you're using the imperial or metric system, the Defiance Tools tape measure has you covered.
Durable materials only
This self-lock measuring tape features a 1-inch-wide nylon coated blade with double sided printing.
Premium quality product
This lightweight tape measure is built to last and stands out with the fractional read scale on the printed back side.
Perfect for gifts and not only
Whether this is for your father, mother, husband, wife, son, daughter, the Defiance Tools retractable measuring tape makes a great gift.
Enjoy the convenience
The 16ft/5m Compact Measuring Tape has 8' of standout for ease in measuring large sheet goods and includes a handy wrist strap. Overall tool size: 2.25″ L x 2.125″ H x 1.75″ W. Total weight: 8 oz.